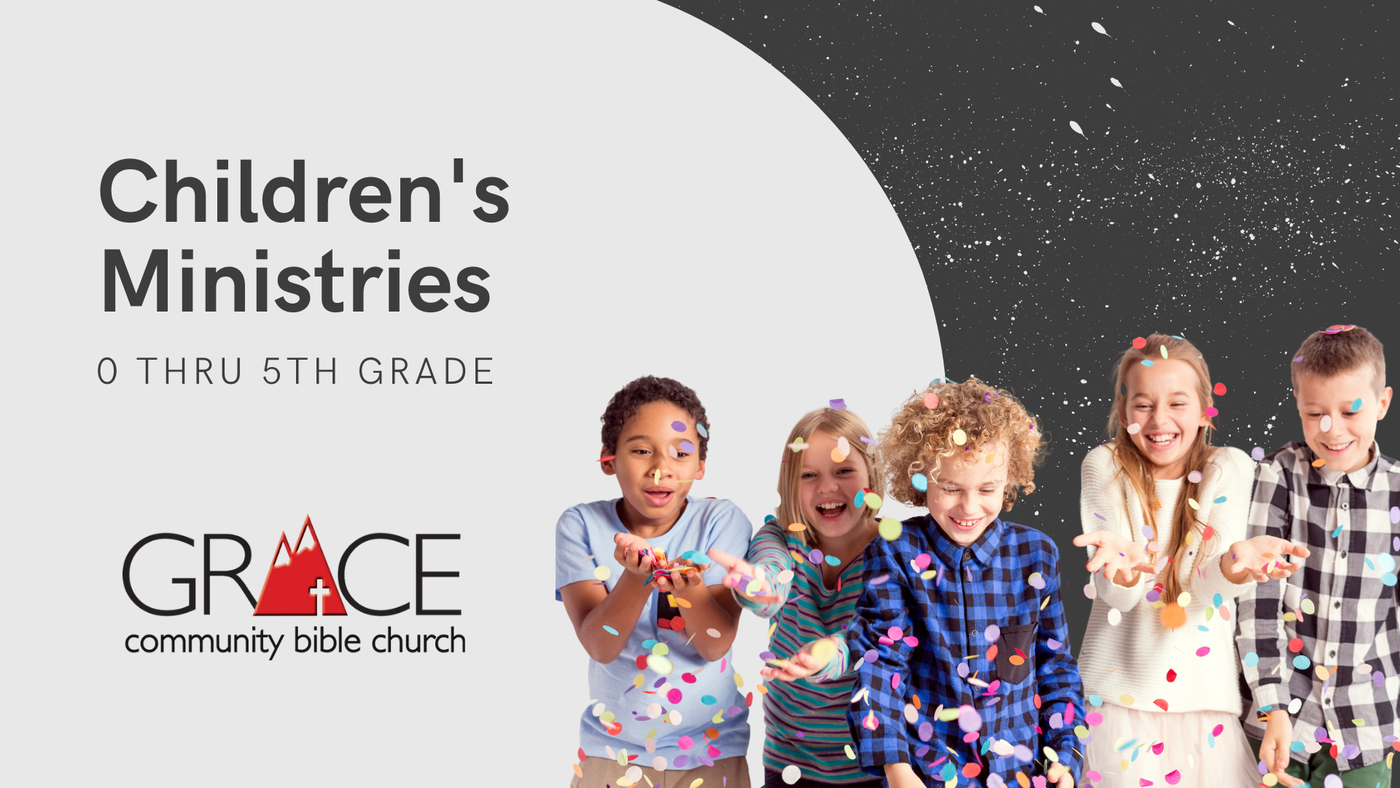 Children's Ministries at Grace
Chosen and/or designed for all children ages infant through 5th grade (incoming Fall 2022).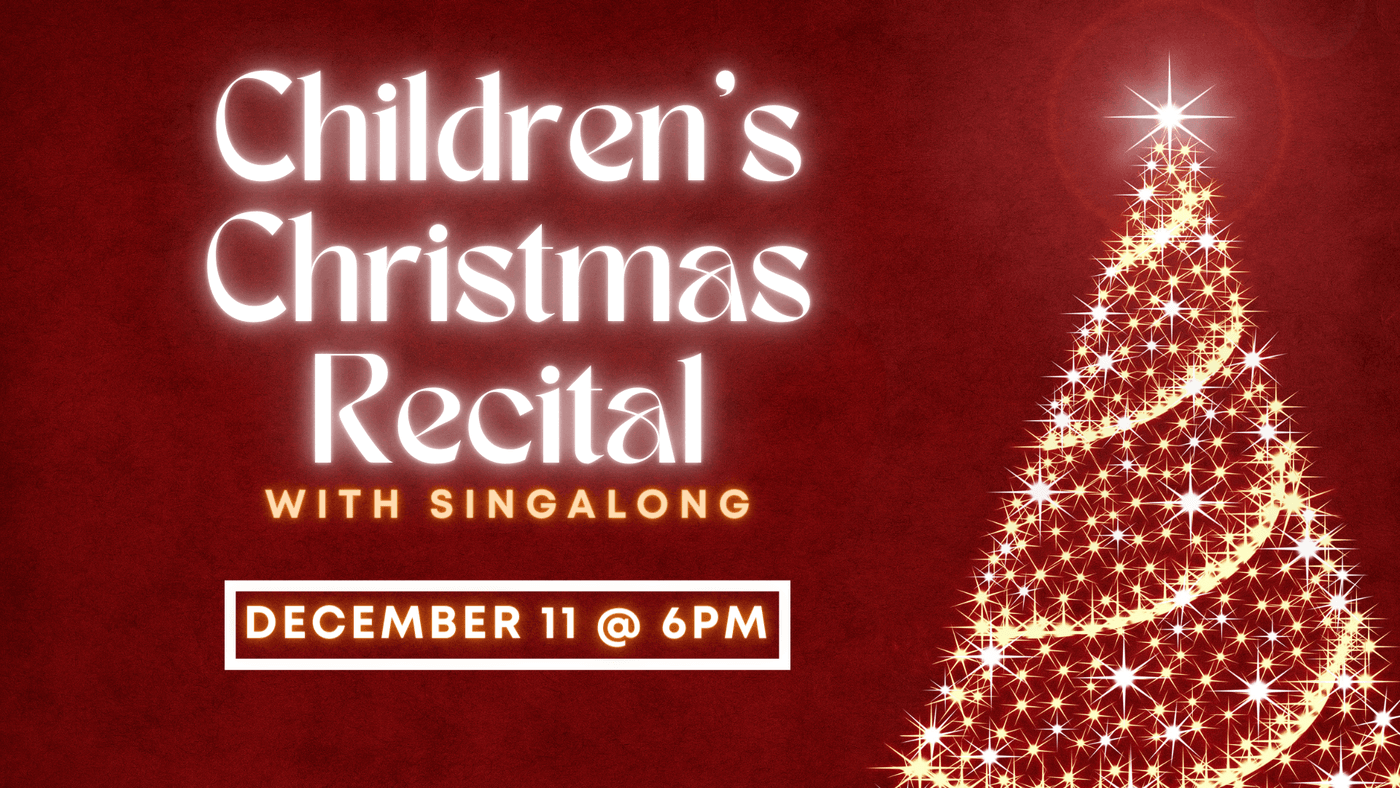 Grace Kids Nursery: Sunday Mornings
Grace currently offers Nursery for infants thru age 5 during our Worship Hour (from 10:45 am through approximately 12:15 pm). Our incredible Helping Hands serve to love on the Grace Kids while their parents are in Worship. We currently have a 6 - 7 week rotation, and would love to have an 8 week rotation.
We also would love to offer Nursery during the Sunday School hour (9:15 - 10:45 AM), but are in need of your Helping Hands to do so!
If you are willing to serve in either of these ministries, please click the button below and let us know. Questions? Contact Shannon Mondeaux (kidsofgrace@mygrace.us).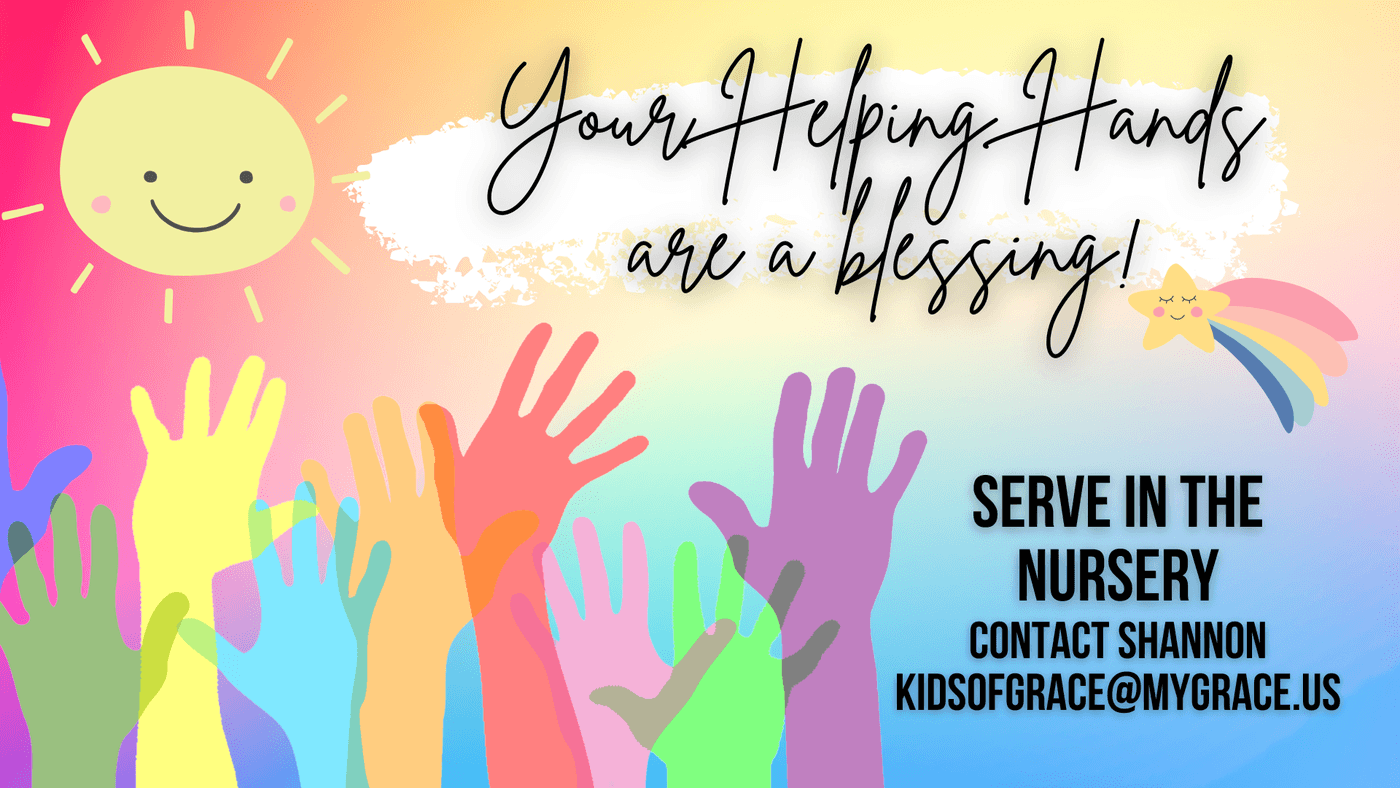 Have Questions? Feel free to reach out to us!