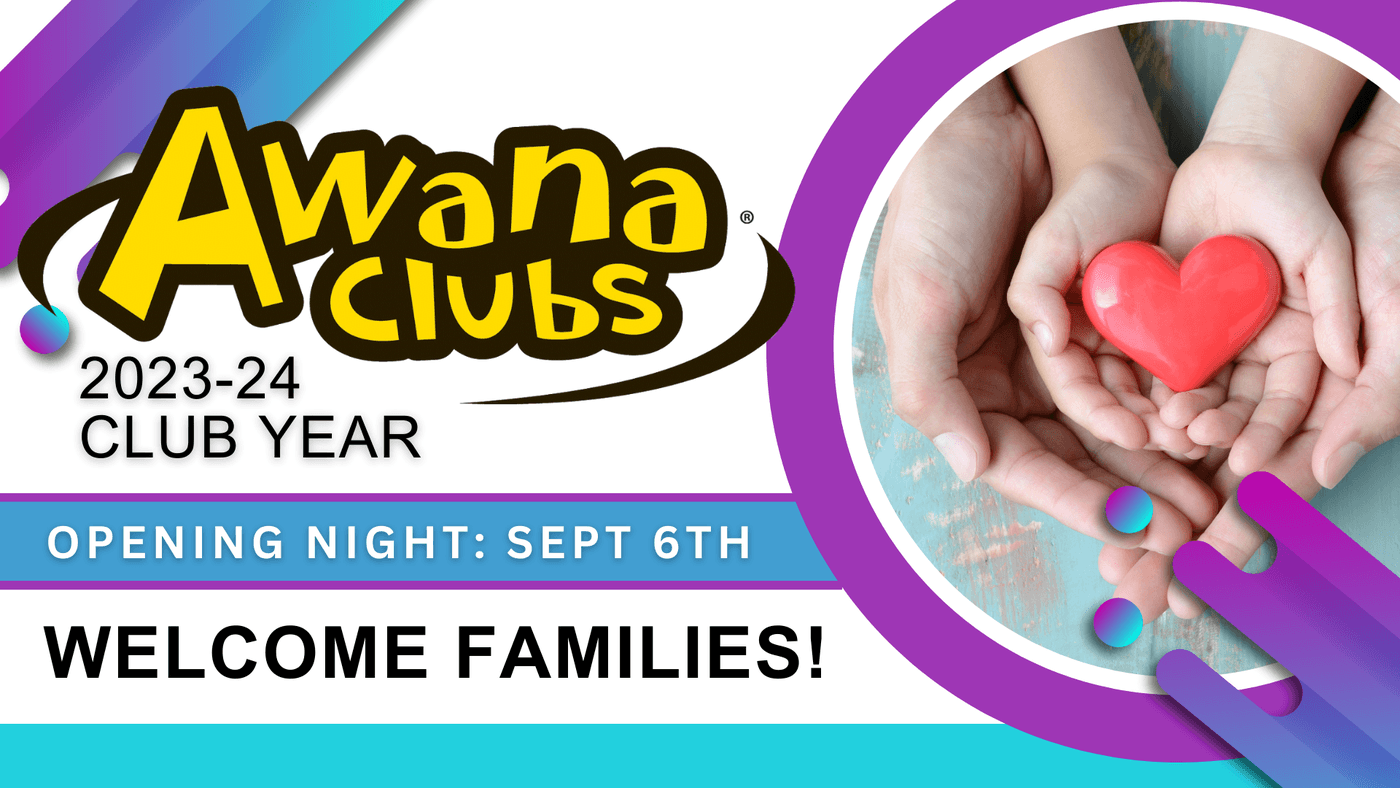 AWANA Club meets Wednesdays @ Grace
SEPTEMBER thru April: 6:30 - 8:00 PM
The AWANA Club is a fun & exciting family focused Bible Club for kids and youth from age 2 through High School Seniors! Using the AWANA program curriculum, our prayer is that Clubbers will grow to know, love, & serve the Lord Jesus. AWANA Club meets at Grace Community Bible Church Wednesday evenings from 6:30 - 8:00 pm and is held during the school year.
OPENING NIGHT FOR the 2023-24 CLUB YEAR:
September 6th, 2023
Smash the button below for additional information about the current Club Year, how to register, or volunteer as a Leader!
AWANA Calendar
AWANA DUES
Enrollment fee is $75 per Clubber*.
After you've registered (above link), you will receive your registration confirmation along with your total AWANA fees due and instructions on how to pay, including by check or online. If you've accidentally deleted the email and would like to pay by check, please make checks payable to Grace Community Bible Church (memo: "Awana dues") and give to your AWANA Leader. Or, if you'd like to pay ONLINE, please hit the button below (memo AWANA dues).
*Multiple Clubber discounts available starting with the 3rd Clubber in the family. Discount automatically applied when registering as a family group. If registering individually at different times, please email Office Administrator Melanie (office@mygrace.us) to have the multiple Clubber discount applied.
AWANA Store @ Grace
Open every other Club Week, Clubbers spend their Awana bucks on candy, games, toys, gifts, & more.