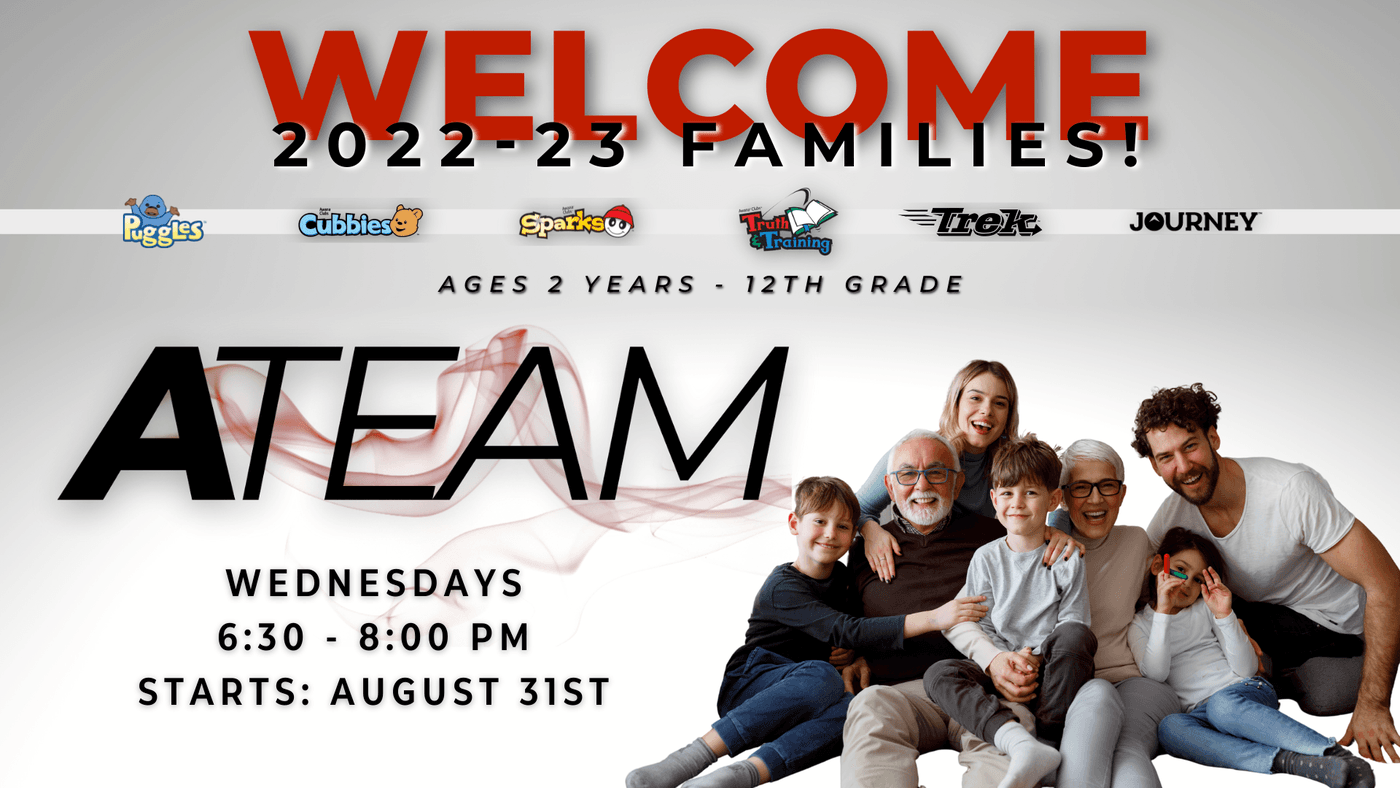 The A~Team is a fun & exciting family focused Bible Club for kids and youth from age 2 through High School Seniors! Using the AWANA program curriculum, our prayer is that Clubbers will grow to know, love, & serve the Lord Jesus. The A~Team meets at Grace Community Bible Church Wednesday evenings from 6:30 - 8:00 pm and is held during the school year.
A~Team is the AWANA Club hosted at Grace Community Bible Church. We are a member of AWANA International, and any past work done under the AWANA name will be maintained with the A~Team program.
Smash the button below for additional information about the current Club Year, how to register, or volunteer as a Leader!