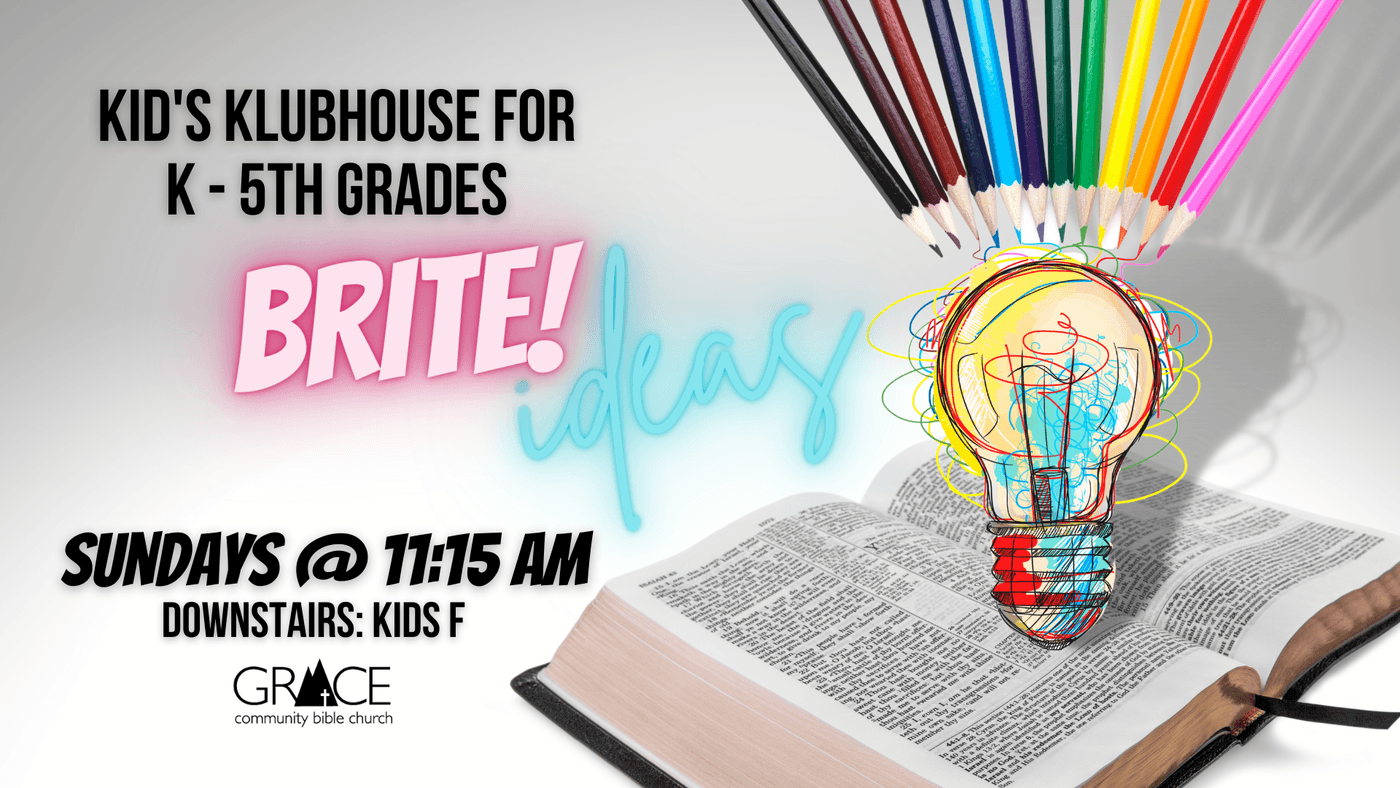 Brite Ideas...Sunday mornings at Grace:
Friendship and fun for Kindergarten thru 5th Grade
Do you want to cultivate a future generation of resilient believers? With curriculum powered by Awana, kids will explore the Old and New Testament stories in a chronological and engaging manner. Each lesson includes activities to help kids feel a sense of belonging, to understand the Bible at a deeper level, and to practice their discipleship. Don't miss out this school year as kids take part in lessons that will last a lifetime!
Children in grades Kindergarten thru 5th grade are invited to Kid's Klubhouse after the music portion of the Worship Service for their own bible lesson and fun.
Please watch for more information about our curriculum and activities. If you have any questions, please contact Shannon Mondeaux (kidsofgrace@mygrace.us).