Meet our leadership
Aaron Culberson - Lead Pastor
Aaron Culberson transitioned to the Lead Pastor position at Grace in 2019. Prior to that, Aaron was the Youth and Children's Pastor (Pastor of Student Ministries) at Grace from 1998 to 2019.
Background
Aaron moved to Utah with his 2 brothers and 1 sister when he was in the 5th grade. He graduated from Brighton High School.
Family
Aaron and his wife Terri dated in High School and were married in 1994 while attending college. They have 6 children: Carlee, Caleb, Christian, Carson, Carissa, and Cambria.
Education
Bachelor's degree in Aviation Sciences - BS (Oklahoma State University)
Master's degree in Christian Education - MACE (Dallas Theological Seminary)
Ministry
Pastor of Student Ministries, Grace Community Bible Church, Sandy, UT, 1998 – present
Interests
Aaron enjoys any sporting activity, but specifically loves playing soccer. He has been a USSF Referee since 2003 and loves watching and supporting all of his kids in their many activities.
Dr. David Janssen - Associate Pastor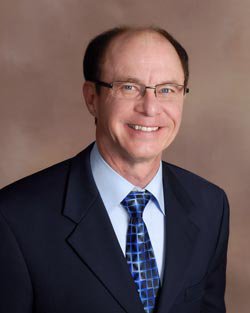 Background
David grew up in a small town in northern Minnesota helping his dad farm (crops and pigs). David is the oldest of five children.
Family
Married Anne from Santa Fe, NM in 1983. They adopted two boys, Daniel and Timothy, from Romania at ages 3 and 1. Anne gave birth to two more boys who are two years apart: Andrew and Michael. Daniel and Timothy still live at home and work. Andrew and Michael are both graduates from the University of Alabama residing in Alabama.
Education
Bachelor's degree in Electrical Engineering – BSEE (North Dakota State University)
Master's degree in Theology – ThM (Dallas Theological Seminary)
Doctor of Ministry degree – DMin (Western Seminary, Portland, OR)
Full Time Ministry
High school Bible teacher at the Minidoka Christian Education Association in Rupert, ID (1986-2000). David taught Bible to Minico public high school students for 14 years who were "released" to attend Bible classes off campus at the MCEA building.
Associate Pastor at Grace Community Bible Church (2000 to present). David came to GCBC as a pastor over ministry teams and the team leader over the Adult Education team.
Interests
David and Anne enjoy hiking in the many beautiful places in Utah. David enjoys hunting and skiing as well. Reading is also a favorite relaxing pastime.
Marty Taylor - Worship Pastor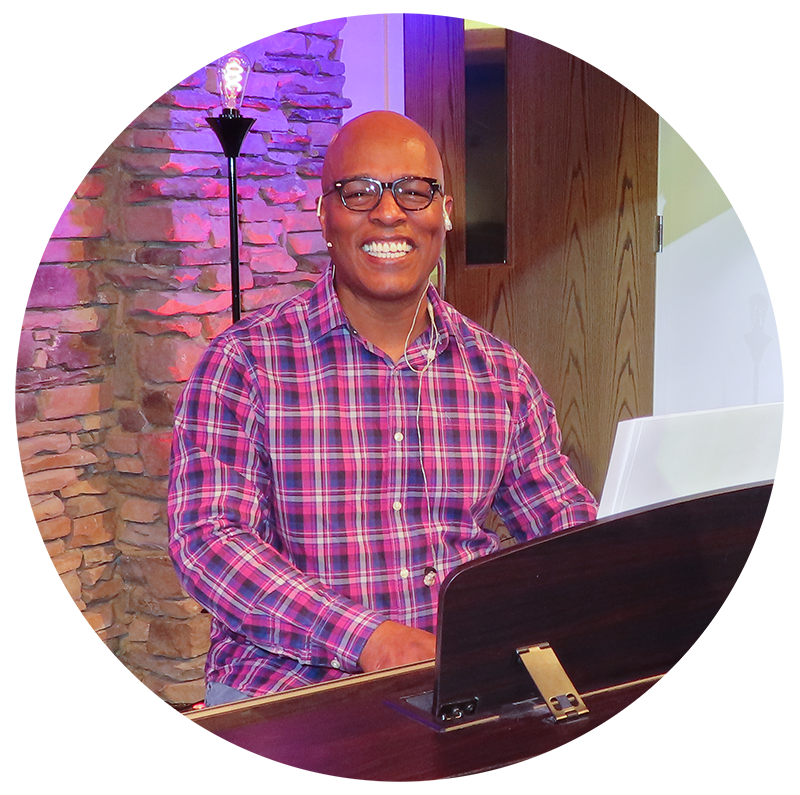 Melanie Instefjord - Office Administrator
Melanie Instefjord joined Grace Community Bible Church in 2007 as Office Administrator after being a member and ministry volunteer at Grace since the mid-1990s.
Background
Born in Texas, raised in both Texas and Utah, Melanie's family made the final move to Utah when she was 11. She attended Union Middle School and graduated from Hillcrest High School.
Family
Melanie is a single mom of two amazing daughters, and a household of critters including 2 cats, a bearded dragon and 5 chickens.
Interests
A born reader and crafter, Melanie's favorite time always includes her family (losing to her eldest at Ticket to Ride regularly!)...but then loves time in her "Soap Kitchen" making handcrafted soap and artisan skincare, running her small business (Salt & Butter Soap Kitchen), and working toward her Aromatherapist certification.