Let's Set Sail together!!
Is there just one God? . . . Who is God? . . . What is God like? . . . Does God love me? . . . Can I know God? Our kids grapple with questions like these every day.
At Mystery Island, we'll uncover the truth about our Creator God! There's a sea of confusion about who God is and what he's like, so we'll track down the one true God and learn how amazing he is through the pages of Scripture.
This fun week will be packed with teaching which connects the Bible to the real world and gives kids a better understanding of our awe-inspiring Creator and the salvation he offers through Jesus Christ. Each day, kids will learn more about one of God's amazing attributes (great, almighty, ruler, Emmanuel, trustworthy) and how that applies to their lives.
So Kindergartners thru 6th graders (as of Fall 2021), grab your sunscreen and get ready for a taste of paradise as you track down the one true God at Mystery Island!
Who - K thru 6th grade (Fall 2021)
When - Monday thru Friday, August 9th - 13th
Time - 6:00 - 8:00 PM
Last day to register: Sunday, August 1st
Cost: $25.00 (Please memo VBS. Please pay online (click here), or give a check (payable to Grace Community Bible Church) to Shannon Mondeaux.)
Please be sure to complete the Parental Consent form (you will access the PDF link during the registration process or via your confirmation email. You are welcome to turn it in to Shannon early, or bring your signed copy with you the first day of VBS.
Any questions, please don't hesitate to contact Shannon Mondeaux.
Helping Hands at the Mystery Island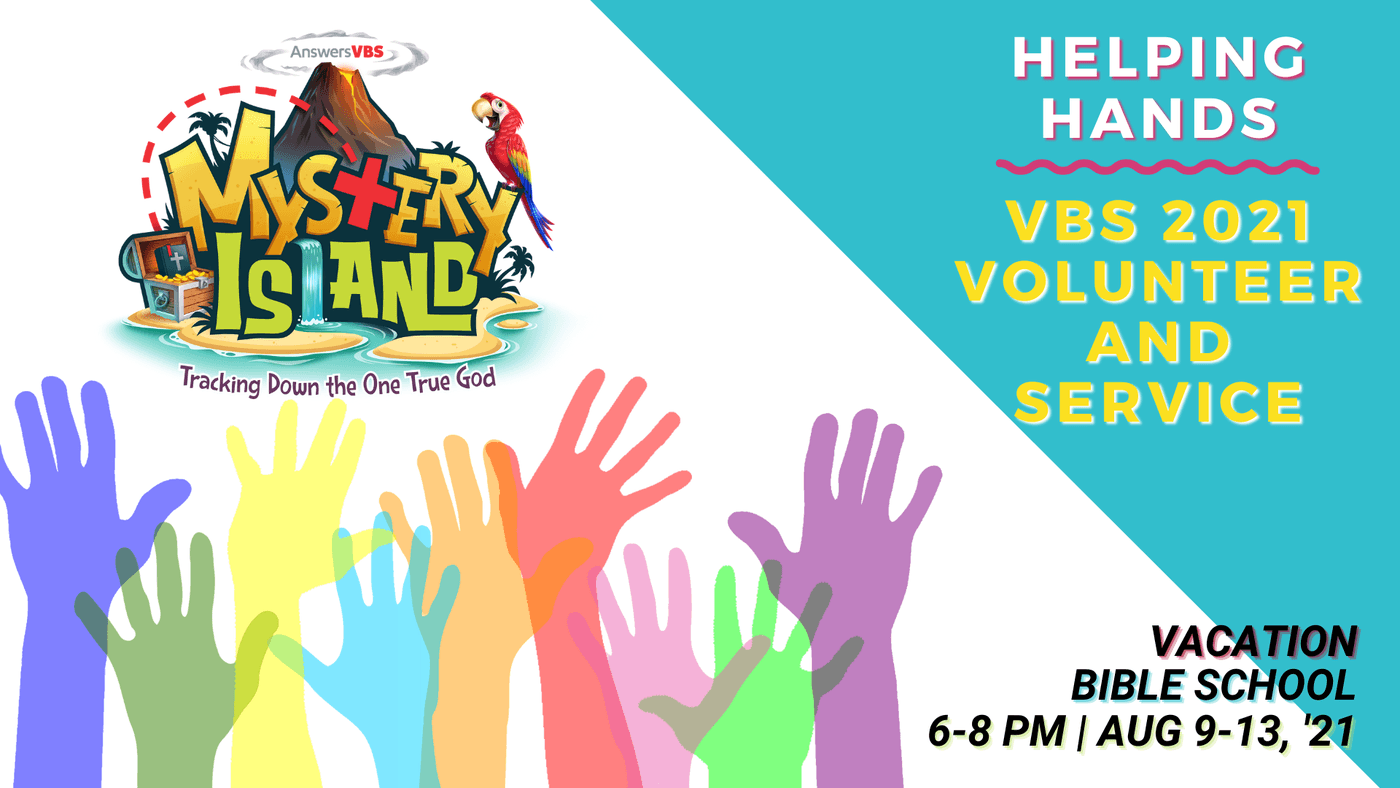 Hello! Thank you for your interest in helping out with GCBC's 2021 VBS! There are MANY different ways you can support our program this year. Please let me know how you are willing to serve by completing the questions below (click the button below)!
Keep in mind, our Mystery Island VBS will take place August 9-13 (Monday through Friday), from 6:00-8:00 PM. Thanks in advance for your willingness to support our VBS!
Interested in helping fund Vacation Bible School or support a scholarship?
We are so grateful for your prayerful & faithful support of the Children's Ministry at Grace. Please contact Shannon Mondeaux to create a scholarship or find out more about current financial needs. Any donations or scholarships may be created either with a check or via online giving. Please memo VBS - scholarship. For online (please click here), or give a check (payable to Grace Community Bible Church) to Shannon Mondeaux.)