Springtime means Ladies' Teatime!
MAY 6, 2023 | 1-3 pm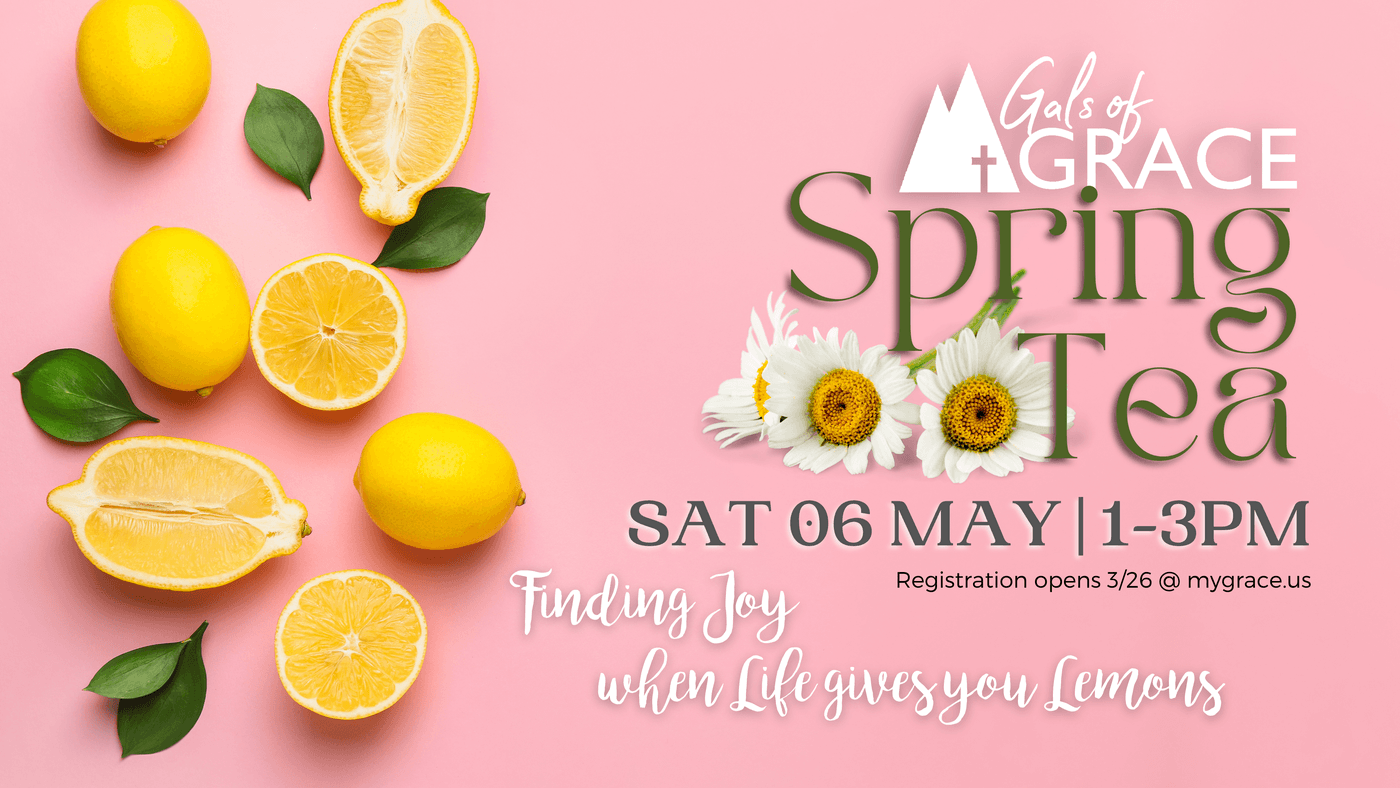 For all Gals of Grace, join us as we continue building Faith thru Relationships!
Continuing with all things Springtime at Grace, the Gals of Grace will join the festivities by hosting a Ladies' Tea on Saturday May 6th. MARK YOU CALENDARS and watch this space for more information!
Saturday, May 6th
1-3PM
Fellowship Room @ Grace
Registrations open: March 26th
$10 per registration, please pay by check (memo: Women's Spring Tea), or online.
Registrations close by April 29th.
Contact Terri (womenofgrace@mygrace.us) with any questions!